Ktm 490 series will be launched by the end of 2022.Duke490 And Rc 490 will Be launched First and the adventure will be launched by June 2023. 4new models are expected to be launched.Look of the motorcycle will be Same as The ktm 490 series In Europe.The 490 series will be launched with additional features.
The price of the rc490 will be higher than Duke490. The expected price for the duke is 4.70lakh ex showroom .Rc490 is expected to be launched at 5lakhs ex showroom price.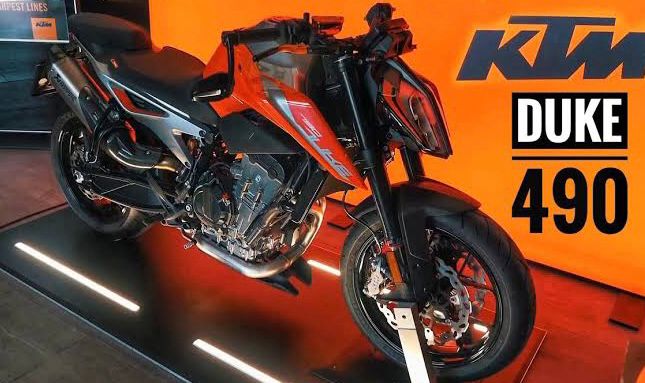 The adventure Series will have 2 models. The price for the adventure is not confirmed The launch is expected by mid of 2023. The adventure Series Will come with 2 different looks. matt gray orange and Mettalic Blue will be the colur for the adventure series (as per the leaked presentation and rumours).
490 Series will be ready to test by the end of monsoon. 490 Duke and 490 Rc will be test first. In india Duke 200 is the most selling motorcycle. ktm is focused on increasing the sales. After the launch of the 490 series Ktm will increase the production by expanding The production plant 490 series will also be Produced in the same bajaj plant as of other ktm motorcycle.